NOTE: Documentation applies to Phraseology 2.0 or greater, shipping Feb. 2014!
Phraseology's Arrange view allows you to reorder paragraphs or sentences within text by drag and drop.
There are two way to access the Arrange view. Tapping the "Arrange" button (three bars) in the left toolbar opens the Arrange view for the entire contents of your current document. Or, make a text selection, and tap the "Ph:Arrange" button in the text selection menu to Arrange only the selected text.
Once in Arrange view, use standard iOS table controls to edit the text. The red circle to the left can be used to deleted rows, and the move handles to the right can be used to tap and drag rows to re-order the text.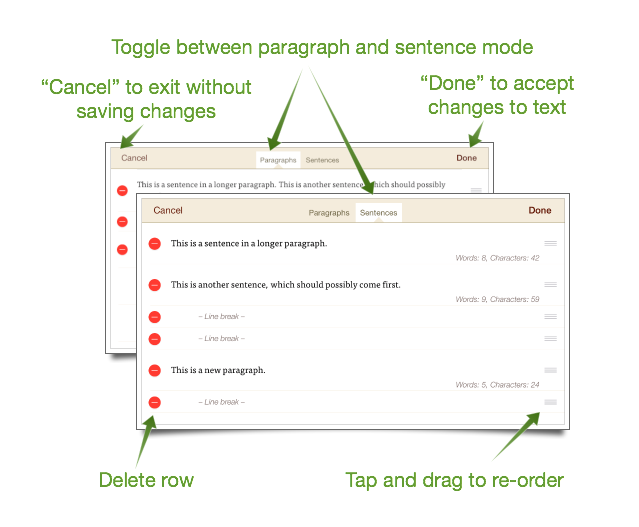 When you are finished, tap "Done" to accept your changes, and update the text in your document...or tap "Cancel" to return to your document without saving any changes made in the Arrange view.