NOTE: Requires Phraseology 2.0 or greater.
The Phraseology document manager is about keeping it simple. Each document has a title and text, and can reside in the main documents list, or the archive.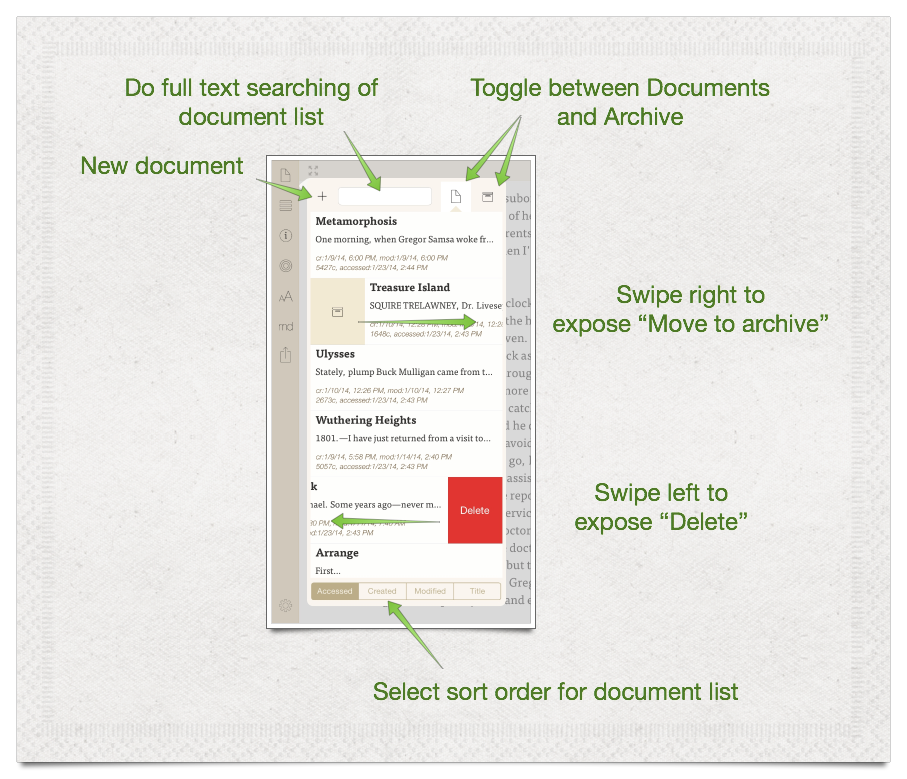 To open a document, simply tap on it in the list.
To move a document between the document list and the archive, swipe to the right on the document in the list, and tap the move button. If the document is currently in the document list, it will be moved to the archive. If it is in the archive, it will be restored to the main document list.
To permanently delete a document, swipe to the left and tap "Delete".
The search field at the top can be used to do full text searches of either document list, and will look for the text you enter in both the title and content of the document.
The bar at the bottom of the document manager allows sorting of the list. By default the list is sorted by "Accessed" date, which is the date you last opened a document – even if no changes were made. Additionally the list can be sorted by document creation or modification dates, or alphabetically by title.