This article is historical and may not apply to current versions of Tally. For up-to-date information,
visit the Tally page
.
Tally is divided into three main areas: the counting view, the tally list and the tally settings view.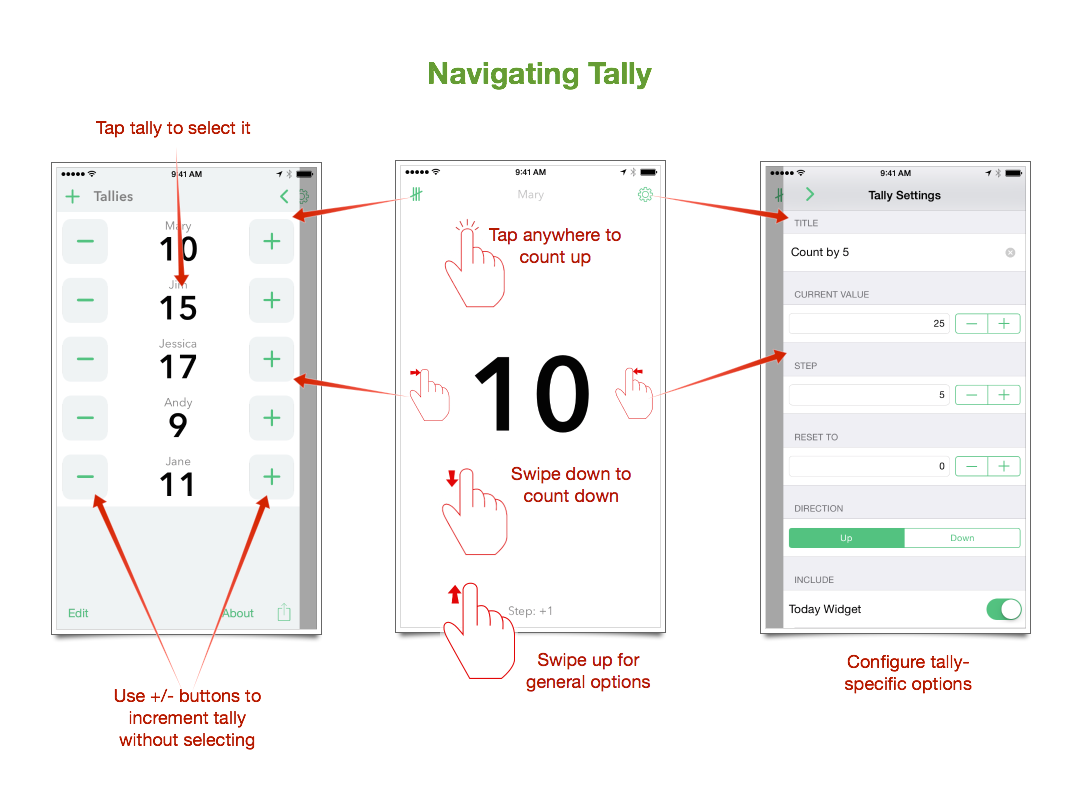 The counting view, shown in the center above, is the main interface for counting on a single tally. The view uses gestures to make it easy to count with having to look down at your device to locate a button. The following gestures are supported:
Tap to count up: Tap almost anywhere on the screen to increment the counter.
Swipe down to count down: Counts down one step.
Swipe left to right to show tally list
Swipe right to left to show tally settings for the current tally.
Swipe up to display general settings: The settings view allows toggling sound, flash animation, changing theme, etc.